Why invest in Mongolia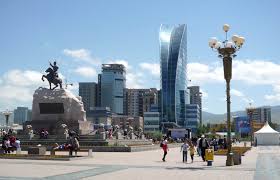 Strategic location, neighbor hooding two giant markets Russia & China
Open, dynamic market economy
High rank in the land per capita
Highest rank in the livestock per capita
World's second largest producer of cashmere
Rich in natural resources 
Expanding banking and financial sector
Young, well educated population 
Low tax rates
Geographically, Mongolia is located on the high plateau of Central Asia. If it definitely an Asian country with nomadic cultural origins. However, the majority of Mongolians, especially those urban areas, are now influenced by Western cultures. they have adopted much from Europe: language, culture, mindset, and lifestyles. In other words, the lifestyles of Asia and Europe coexist in Mongolia and complement each other. 
Attractive environment for FDI and trade through an open policy
Compared to other countries in transition, Mongolia achieved tangible results in trade liberalization. Mongolia's accession to the World Trade Organization (WTO) in January 1997 highlights its relative success in pursuing economic reforms and developing a new trade regime in line with international trading principles. It's allowed Mongolia to become a part of the global trade regime, access full information on WTO member countries, benefit from human resource development in trade field, etc.

The Mongolian government has made increasing trade and exports one of its top priorities. Since its accession to the WTO in 1997, most of Mongolia's laws covering trade, trade-related policies, and investment have been revised, updated or newly-created to enable Mongolia to meet its commitments as a member of the multilateral trading system. The new laws concern: free-trade zones, standards, sanitation, food safety, trademarks and geographical indications, and licensing, bankruptcy, VAT, government procurement, insurance and rights over land and lands fees. In this field, the Mongolia applies MFN tariffs for WTO member countries. 
Process of accession to APTA
Mongolia has been implementing liberal trade policies and does not belong to any regional trade and economic agreements. The Government of Mongolia studies the possibilities of acceding to and/or initiating any such multilateral and bilateral agreements. As such Mongolia has successfully concluded the negotiations with all participating States for its accession to the Asia-Pacific Trade Agreement (APTA) and started the negotiation of an Economic Partnership Agreement with Japan
Mongolia has expressed its interest to join APTA in 2007. Mongolia is developing the country, which is heavily dependent on external trade. Therefore, Mongolia wishes to benefit more from trade with our major trading partners. Trade with APTA members accounting for 60 percent of our total trade turnover. This is the first Regional trade agreement for Mongolia and we are pleased that we have successfully completed negotiation with member States.
Purpose for adoption of the Trade Act with protective measures used Mongolian national trade policies and of foreign and domestic trade in national policy and commercial legal environment clearly, Mongolian trade relations diversity, supporting government policy coordination and international legal norms on trade, issues such as the need for foreign and domestic trade, traders rights obligations and standards to international levels of quality of product is a specific regulation.
Trade Act proposals
The purpose of this law is to ensure guarantee for trademarks, becomes clear national policy and legal environment for foreign trade, quality standards for imported products requirements for external and internal trade, to protect the rights, legal interests of their owners8 to regulate relations with regard to ownership, exploitation, expenditure of trademarks.
Japan, Mongolia sign economic partnership agreement
Japan and Mongolia have signed a bilateral economic partnership agreement that will expand trade and enhance the strategic partnership between the two countries.
The Japan-Mongolia Economic Partnership Agreement (EPA) entered into force on June 7, 2016, which was signed on February 10, 2015 in Tokyo, following the completion of respective necessary legal procedures in both countries. 
The Japan-Mongolia EPA is expected to promote liberalization and facilitation of trade and investment between both countries, and to deepen the mutually beneficial economic partnership in a wide range of areas, leading to further vitalization of the economy of Japan and Mongolia. Also, as this is the first Economic Partnership Agreement for Mongolia, it is believed that the Agreement will highly contribute to the strengthening of ''strategic partnership'' between Japan and Mongolia.
 Agreement on Mutual Protection and Promotion of Investment
Mongolia respectively signed the "Agreement on Mutual Protection and Promotion of Investment" with Canada (September 2016).
Avoidance of double taxation agreement
Mongolia has currently concluded tax treaties with 26 countries.
Policies and future actions:
Diversification of export products:
•  Value added products, access value chain
•  Government programme 21 and 100
•  Organic eco products
•  Advanced technology, environmentally friendly import
Expansion of market:
•  Ensure and facilitate implementation of Agreement with Japan
•  Russia (traditionally has good trade relations)- Seek for opportunities to establish free trade agreement
•  EurAsia economic network (FTA etc).  First  is to export to Siberian market
Infrastructure network:
Transit discussion with China (2 agreements signed).
Continually abolishing Corruption and Business boundaries
Mongolia ranked 86th in Corruption Perceptions Index
Mongolia actively strived towards the goal of recuing corruption in recent years and has made significant progress. For example, the Corruption Perceptions Index (CPI) study was calculated domestically and reported to the public. This report has been released every other year since 2009. Even so, the level of corruption in Mongolia is continuing to decline. Internationally recognized organization Transparency International's survey confirms the report.
According to it, Mongolia was ranked the 87th among 176 countries, going up against the 2016 index. Mongolia was 72nd among 168 countries in 2015.
Dependent government agencies such as courts, audits, legislative and enforcement agencies are causing increased corruption in Mongolia. In addition, major corruption cases go unnoticed and unpunished.
According to the most recent report, corruption crimes related to civil servants fell 22 percent. Even so, the level of corruption in Mongolia is continuing to decline. Internationally recognized organization Transparency International's survey confirms the report.
On 1 July 2014, the Parliament of Mongolia adopted theLaw of Mongolia on Glass Account("Account Law") in an attempt to ensure the efficient and proper use of state and local government funds, the transparency of decisions and actions concerning budget management and public overview of the same. The Glass Account Law entered into force on 1 January 2015.
It will help build a smarter, more responsible and accountable governmentand for prevention against of corruption.
Young and well- educated population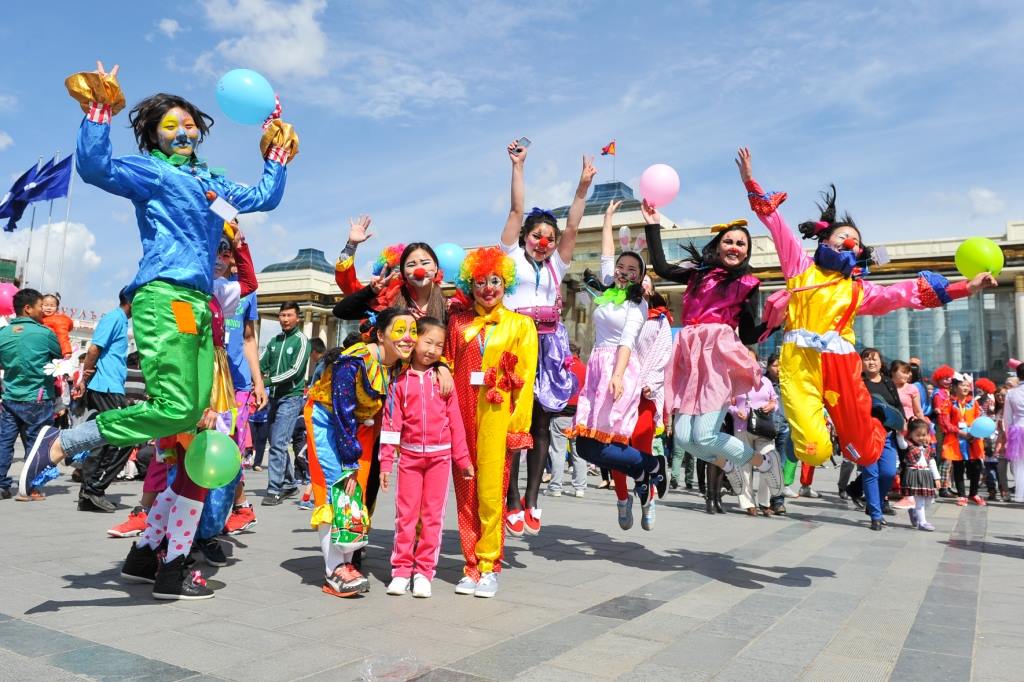 Young and well- educated population of Mongolia is considered to be a great asset as investors are facing considerable challenges elsewhere in Asia. Mongolia offers excellent opportunities with its growing, young, and dynamic population -- an indispensable contributor to a strong labor pool and a lucrative domestic market.
According to the survey UN Population Fund (UNFPA), in 2012 "Of demographic changes in social, economic, development and impact of social policy Mongolia", mark is for that demographic "window period" as defined so far.
At the end of 2016, Mongolian population reached of 3 million. In terms of the age structure, about 60 of total population- people with age of 15-64, 36 percent 0-14, and 4 percent of total population- people with the age above 64.
Mongolia has a high literacy rate, consistently rated around 98.6 percent.
Labor force in Mongolia is capable of quickly adapting to changes resulting from competitive economy to meet the increased demand for skilled workers.
By the end of 2016, Geological prospecting, oil exploration & miningsector 64 thousand, ,human health and social security sector 37.8thousand, , Hotel and catering services 34.7thousand, Transportation and warehousing sector61.6thousand, and International organizations and representative1.6 thousand, Construction sector 59.1 thousand, Education sector 93.2thousand are engaged in employment of higher education.
Education remains a priority for the Mongolian government, as shown in its below average education expenditure when compared to other Asian countries. Mongolia spends 4.2 percent of its GDP on education.
Neighboring with two largest global economies and commodity markets
Mongolia is bordered by Russia to north and China to the south. This unique geographic location provides an opportunity to supply any products produced in Mongolia to two huge markets of the world. Since ancient times, Mongolia has been a transit trade route. Today, it still remains as an open and safe transit route.
Both countries are the largest trading partners of Mongolia. In the modern world, Mongolia sees its landlocked location between Russia and China as an opportunity to link them. Also the geographic proximity provides good opportunity for Mongolian products and services to access their markets.
Mongolia is landlocked economy from its traditional dependence on herding and agriculture. Exports now account for more than half of GDP. Mongolia depends on China for more than 60% of its external trade - China receives some 90% of Mongolia's exports and supplies Mongolia with more than one-third of its imports.
Our foreign policy priorities are to maintain friendly and balanced relations with our neighbors, China and Russia, to expand our "third neighbor" policy, to work closely with the countries of the of the Asia Pacific region, and to play an active role in the international arena.
Mongolia maintains a historic, traditional, comprehensive and at the same a strategic relation with Russia and China. 
Double Taxation Agreement
Foreign Direct Investment Statistics
Over 14,684 foreign companies representing 120 countries are incorporated in Mongolia. Total direct investment of 23.6 billion USD between since 1990 and 2018. Foreign investment into Mongolia has been increasing significantly up until 2011 when it reached its highest of USD 5 billion. However, FDI flow into Mongolia has decreased dramatically since 2011. Foreign direct investment (FDI) is heavily skewed towards mining, contribution of it is highest in the FDI. However, FDI inflow has decreased in early years, in last 5 years, constantly increased year by year. It is worth noting that this year's statistics are much positive compared to the same period last year. For example, in 2018, FDI grow by 18.4 per cent, and the number of newly invested companies are increased by 21.3 percent.