Corporate income tax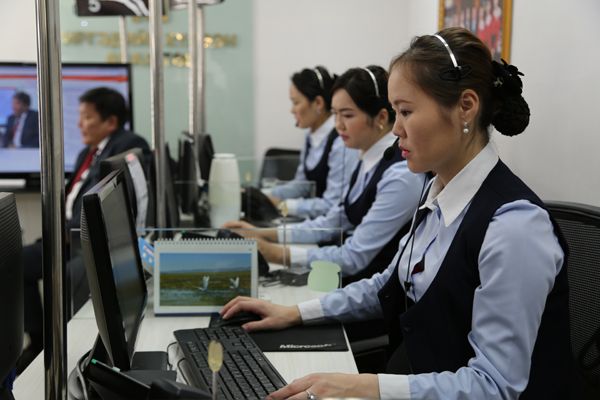 Taxes are administered by the General Department of Taxation and Customs. The tax year is from 1 January to 31 December. Quarterly returns are due by the 20th of the month following the quarter. Tax is paid by the 25th of each month. 
Mongolia operates a self-assessment system. 
Corporate income tax is also levied on dividends from local and foreign subsidiaries.
Tax returns should be submitted quarterly and annually and may be filed online. They are based on self-assessment. The General Department of Customs and Taxation conduct audits on a risk assessment basis.
Tax and depreciation rates are below.
Depreciation is assessed on a straight line basis.
All investors are required to register with the General Department of Taxation and Customs.
Corporate income taxes
| | |
| --- | --- |
| Income up to 3 billion MNT | 10% |
| Income in excess of 3 billion MNT | 25% |
| Depreciation on buildings | 40 years |
| Depreciation on machinery and equipment | 10 years |
| Depreciation on computers and software | 3 years |
| Depreciation on other assets | 10 years |
| Depreciation on intangible assets | 10 years or useful life |
Three taxes to be increased starting 1 May
Parliament of Mongolia approved amendments to the 2017 State budget, with proposed tax increases in accordance with the Staff-Level Agreement between Mongolia and International Monetary Fund on Three-Year Extended Fund Facility. In regards, following tax increases will take effect on May 1, 2017.
VEHICLE EXCISE TAX
Majority or the 75-86 percent of vehicles registered in Mongolia are outdated and more than 10 years old, causing negative impacts on the environment and increasing amount of air pollution.
Therefore, the tax rebate for hybrid vehicles, LPG-fueled vehicles, and electric vehicles is set to be decreased by 50 percent while excise taxes on vehicles will be increased depending on the engine capacity and aging.
For instance, excise taxes on vehicles with engine size less than 4500sm³ will be added by 3-15 percent and vehicles with engine size more than 4501sm³ will be added by 40-250 percent.
Thus, vehicle excise tax revenue expects to increase MNT 33.8 billion and reach MNT 57.3 billion.
INTEREST REVENUE WILL BE TAXED
Interest income on personal savings accounts will be taxed from May 1, 2017. Previously, it was said to be imposed on only owners of savings more than MNT 100 million. However, it was decided to be applied to all owners of savings.
Owners of savings will pay 10 percent of taxes on their interest income.
Thus, it expects to increase budget revenue as follows;
· MNT 43 billion in 2017,
· MNT 67 billion in 2018,
· MNT 70 billion in 2019.
CUSTOMS TAX ON IMPORTED TOBACCO WILL BE INCREASED
Customs tax on imported tobacco is now at 5 percent. Minister of Financeof Mongolia noted that the customs tax on tobacco is lower than limits set by the World Trade Organization and it shall be increased up to 30 percent. Therefore, customs tax on imported tobacco will be increased by 30 percent.
Thus, it expects to increase state revenues approximately by MNT 20 billion in 2017, MNT 26 billion in 2018 and MNT 27 billion in 2019.
VAT
VAT is set at 10 percent and is levied on:
work performed or services rendered in Mongolia;




goods sold in Mongolia; and




goods imported into Mongolia to be sold or used; and



Goods exported from Mongolia for use or consumption outside Mongolia are zero rated and companies can either offset the amount or apply to the MTA for VAT refunds.
Certain goods such as domestically grown food staples and some mining equipment are VAT-exempt.

Firms with a turnover of 8 million MNT or representing an investment of more than 2 million USD may register for VAT. Registration becomes compulsory when turnover reaches 10 million MNT.
Customs and excise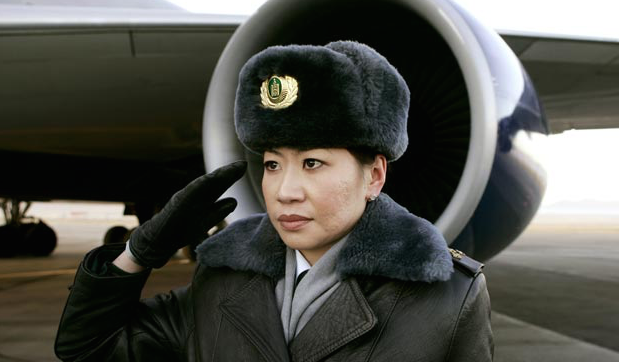 The Government levies customs duties (including some for export) and excise taxes on a range of goods. These taxes are charged either by volume of value. The full schedule is attached below.
Importers, may under certain conditions and by agreement, store imported goods in a bonded warehouse for up to two years, with consequent delay in import duties.
Payment of duties can be made online via the Automated System for Customs Information Management (GAMAS).
Personal income tax
Personal income tax is payable by any resident of Mongolia (resided more than 183 days in a year) on their global income.
Someone who has resided in Mongolia for 183 days of fewer, is taxed only on income earned within Mongolia.
Tax rates are in the table below. There is a personal allowance of 84,000 MNT a year.
Personal income tax
| | |
| --- | --- |
| Employment income | 10% |
| Business and professional income | 10% |
| Property (dividend, interest, royalty, capital gains) | 10% |
| Sale of immovable property (gross) | 2% |
| Proceeds from gambling | 40% |
What investors think
The tax regime was seen as business-friendly. VAT refund for exports was seen as relatively efficient. However, it was felt that tax audits could be inconsistent with regards to how tax obligations were assessed.